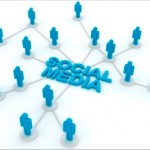 Every business knows about social media, and today most businesses have some sort of social media presence — but Steve Nichols at The Huffington Post writes that very few have implemented a comprehensive and successful social media strategy that maximizes benefits and mitigates risks in Why Most Companies Fail at Social Media — Understanding the Three C's
Danny White offers some social media best practices and what businesses should avoid when promoting their products and services through social media in 5 Critical Mistakes Business Make with Social Media on SocialMediaToday.
The ever-changing and informal nature of social media promotes witty tweets and in-depth discussions on Facebook, but as Matthew Hibbard reports Social media has legal implications for businesses as well. - on Business Journals
While stock pickers fret about the social media "bubble" – witness the concern over the frailty of Groupon's daily deal business model and Facebook's share price – Matthew Yeomans thinks something more profound is taking place within business in the shape of a structural, cultural and philosophical realignment of the relationship between customer and companies. Read more in Social media can provide eureka moments for sustainable business on The Guardian.