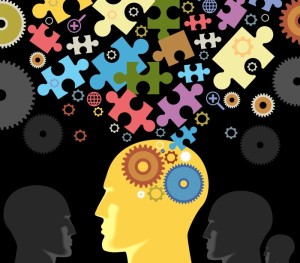 It's undeniable that social networks are embedded in our daily lives. Business2Community contributor Jeff Bullas thinks is worthwhile to put that in some perspective and see what the social media landscape looks like from time to time. In review, he posts 5 Insights Into The Latest Social Media Facts, Figures and Statistics to ponder.
If there's a bible for the new media world, it's likely The New Rules of Marketing and PR. MarketingProfs' Ann Handley sits down with author David Meerman Scott to talk about the revised and updated edition, What's New With the New Rules of Marketing and PR, and whether the new rules are still… well, new.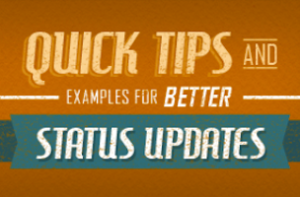 Do you want to know how to dramatically improve your social media response rates? Write better tweets and status updates. Shea Bennett AllTwitter co-editor explains  more in his post 10 Quick Tips For Better Status Updates On Twitter And Facebook [INFOGRAPHIC], courtesy of The Social Skinny.
Just writing your message online is not enough. In order to effectively persuade your readers, it is essential to understand how people consume content online. Austin-based writer and editor, Laura Hale Brockway summarizes a recent Nielsen Norman Group report, and subsequent Jakob Neilsen Alertbox Post:  "Website Reading: It (Sometimes) Does Happen." The report details how effective page layout and good information architecture can guide users to your content. Laura offers her take on some practical advice from the report in 13 writing tips for the Web via PRDaily.