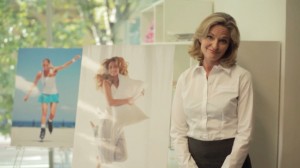 To say that the lines between PR, media and marketing are blurred is putting it mildly. What was once about facilitating and gatekeeping has now become a creative free-for-all as more brands step into the role of content makers to try to strike a chord with their respective audiences.
As an agency, we're constantly thinking about best practices among the complimentary disciplines, along with how we can leverage a combination of them most effectively for our clients.
One of the more recent discussions was around engagement on social media. While we're all familiar with it from a personal perspective, it's still an area that can be a challenge from a business standpoint.
Even though there's a general understanding among brands that social media is a marketing tool that can help them reach out to their customers, it can be difficult to convince them to loosen the reins and fully harness their network's power to unlock the true potential.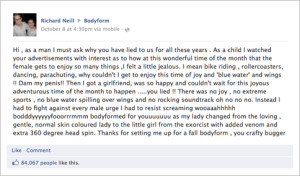 But rather than brainstorming something like a list of the "10 tips for better social media engagement," we simply wanted to show an example of the magic in action in this video from UK maxipad maker Bodyform, made late last year. The company created it in response to a man's tongue-in-cheek "rant" on their Facebook wall, claiming that he's been lied to about the "happy periods" depicted in their ads over the years.
What might make some brand managers bury their heads in the sand to avoid addressing, Bodyform embraced as an opportunity to get a conversation, ahem, flowing in its community.
"We found Richard's post very amusing and wanted to continue the positive dialogue around periods that this generated," said Yulia Kretova, brand controller for Bodyform, in a statement. "…Breaking down the taboo around Bodyform and periods has always been a challenge, and I hope that we have started to address this."
The result? Well, not only did it delight fans and followers, but the video went viral, and we're still talking about it months later as a hilarious – and effective – example of engagement at its best.
While the saying "no publicity is bad publicity" will always be up for debate, there's no denying that any kind of feedback – even negative – can be a major opportunity in social media to convert its loudest naysayers into its most fervent fans. And that's something none of us should overlook – period.