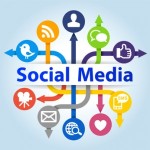 Every marketer expects a return on their social media efforts, but many still struggle with prioritizing which social networks to use - and how to allocate resources. In Social Media ROI for Business: Facebook Versus LinkedIn, business strategist and Business2Community contributor, Daniel Burrus explains that when you understand the psychology of social media and the various types of networking that fall under each umbrella, you can make smarter social media decisions for your business.
Many see content marketing as just that—marketing. But smart marketers know content simply provides the avenue for storytelling. MarketingProfs' Jay Pinkert provides some advice on how to grab attention and connect with potential customers, through those stories, and to do it authentically in his post Make Content Marketing Authentic: The Case of Customer Stories.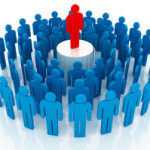 Everyone preaches about building relationships with online influencers, but no one ever shares tips for how to do that. So, How Do You Find Influencers in Your Area to Help Grow Your Business?  SocialMediaToday contributor, Jennifer MacDonald, explains how to identify and build relationships with influencers in four simple steps.
It's an age old question that nags all marketers at one time or another:  "How can I get more followers on Twitter?" While quantity shouldn't trump quality, like it or not, people can and will judge you on the size of your Twitter network. If you want to know how to make your Twitter content more attractive to potential subscribers check out Shea Bennett's post on AllTwitter: 7 Tips To Get More Followers On Twitter [INFOGRAPHIC].