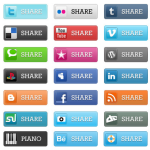 Social media breaks the mold of traditional marketing where you measured success against a balance sheet. Forbes contributor Todd Wilms explains Why Social Media is the Ultimate "Pay-it-Forward" for Marketing and provides steps to get you started.
In today's business world, it is impossible to compete without a strong web presence to support you. Author Steve Nicholls offers 10 Essential Social Media Tips for Senior Executives in order to effectively implement social media into their businesses via IndustryWeek.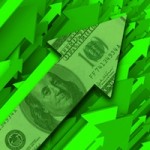 Measuring the return on investment of your social media strategy is something that still frustrates a lot of brands and marketers. Shea Bennett posts Is Social Media ROI A Reality (Or A Myth)? [INFOGRAPHIC] that takes a closer look at how we are slowly but surely getting to the ROI of social media. via AllTwitter.
Social media platforms are crucial to building customer engagement, but the vast majority of marketers haven't incorporated that reality into their daily workflow. Marketing consultant Ernan Roman writes that Failure to Engage with Social Media Will Reduce Revenue and Increase Risk on The Huffington Post.