Newsmakers in social marketing tend to be large companies, with big ad spends. Small and midsize companies can sometimes feel as though they're at a relative disadvantage. MarketingProfs' Kerry O'Shea Gorgone speaks with IBM's Ed Abrams on SMB Social Strategy and Content Marketing who explains the changing landscape, and offers tips for SMBs on social strategy, content marketing, and running a social business.
You have a great product, idea or service. You've invested in putting together a solid website. Social media marketing is important, so you have Twitter, Facebook and LinkedIn accounts – maybe even a Tumblr account too. You know social sharing is a key element of success online, but you want the results of your efforts to improve. Luke Chitwood of TheNextWeb says just follow The 10 commandments of social sharing and driving traffic to your website and you'll engage with customers and draw traffic like never before.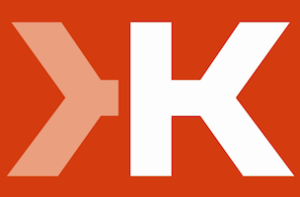 Everyone has influence, and Klout has made it their mission to tell each of us what that is. They accomplish this by using data from your social networks to gauge your Klout Score. And as your score increases, it becomes exponentially harder to increase your Klout. But there are things you can do to proactively boost your score and, more importantly, keep it as high as possible. AllTwitter Co-editor Shea Bennett posts a visual guide to help boost your score - 4 Tips To Increase Your Klout Score [INFOGRAPHIC].
As a small business, you may think it's impossible to get the word out about what you do. Marketing doesn't have to be hard or expensive. Sometimes the simplest ideas are the most effective. Eric V. Holtzclaw, author and founder and CEO of Laddering Works, pens 10 Simple Marketing Tips for Small Businesses on Inc. to help get the word out about your business and watch it grow.