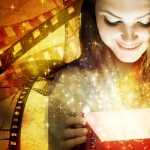 Video is the undisputed darling of the marketing world in 2012. There are a variety of reasons web-based video is such an important media vehicle, and marketers that understand the nuances will be more successful than the laggards. To get started, Kent Lewis of iMediaConnection provides The ultimate guide to video marketing on YouTube.
How do you build buzz in social media? What makes social media real-life marketing events successful? It is not one thing in particular, but many things, according to Christel Quek and 2morrowknight of The Huffington Post and offer a few takeaways on Creating Social Media Buzz.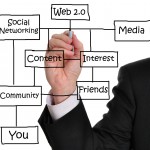 Social media, although a relatively recent phenomenon, has become an increasingly more important part of marketing and client base development platform for businesses. What could once be accomplished by a traditional website now needs to be supplemented by a robust and responsive utilization of the tools social media offers. Forbes contributor Jessica Bosari explains The Developing Role of Social Media in the Modern Business World and provides some tips for those looking to bring their business up to speed.
The social space has rapidly matured over the last decade-plus, but social media measurement remains a mystery for many. Adam Singer at ClickZ thinks that measurement is something that's very possible, and offers 4 Ideas for Better Social Media Measurement.