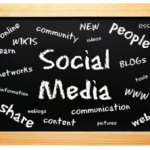 A recent survey indicates that more than 60 percent of Fortune 500 companies use some form of social media marketing, but most companies still don't fully understand the benefits of social media. So Marketing Consultant, and Business2Community contributor Phil Lauterjung takes a closer look at how Social Media Marketing Is Changing The Way We Do Business.
One of the most common issues plaguing social networks is that anyone can create an account and use whatever name they wish. In fact it's common to recommend that a business owner stake their claim on their profile on every possible social network just to ensure that someone else doesn't take your "name" first. That's why networks like Twitter and Pinterest and Google+ have put verification measures in place to help users know that they're engaging the person or company that they think they are. This week Facebook threw its hat in the ring and Mike Allton at SocialMediaToday ponders whether verification really matters on social media in his piece; Facebook Verification: Why Do We Need It?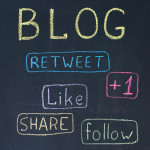 Want more retweets on Twitter? Sure, who doesn't, right? So… have you tried asking for them? The truth is, calls to action may not be sexy, and they may not be good social etiquette, but they work, and they work on Twitter. And Facebook. And blogs. Find out Which Social Calls To Action Really Work on Facebook, Twitter And Blogs in this informative infographic posted by Shea Bennett on AllTwitter.
The rapid growth of social media platforms sometimes outpaces the ability of businesses to get their arms around how best to use it. Before you can use a new channel, you must create a strategy around it. But many marketers struggle with how to create strategies. MarketingProfs' Rachel DiCaro Metscher reminds readers to Ensure That Strategy, not Tactics, Drives Your Social Media and gives some helpful tips to help you begin to chart a successful social media route.