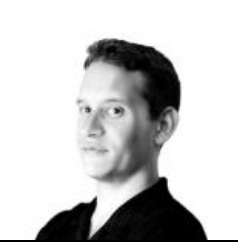 This week we are happy to share our latest interview with Dan Rowinski, Mobile Editor at ReadWrite. We follow Dan's work religiously and are excited to share his thoughts on working with PR people, what he loves about Boston and what he loves about his current role.
How did you transition from covering sports to covering technology? What do you miss about it?
My transition from sports to tech had a lot to do with the advanced study of baseball statistics. In baseball nerd circles, these are called sabermetrics. You ever heard of Moneyball (first a book, then a movie starring Brad Pitt)? For a long time I studied these advanced statistics to the point that I knew them by heart. It awakened a very statistically-driven analyst in me and taught me that I could basically learn anything and break it down into simple, understandable terms for my readers.
After I left TBD.com in D.C., I was on the lookout for a steady gig in either tech, sports or investigative reporting. I like tech and have always had kind of a casual interest in how things are made and then put to use. So, I landed at Government Computer News writing about smartphones. The clincher for me in getting that job was telling one of the editors at GCN about how I had taught myself sabermetrics and how that learning process informed my world view. Hurray for baseball.
What I miss most about sports is being at the arena or ballpark and the competitive but close-knit relationship with other beat reporters. They all may work for different outlets, but it is kind of a club. What don't I miss about it? The fact that most professional athletes are trained to say absolutely nothing of substance. Lots of, "I trust my teammates and god" (in that order), type of quotes.
As a native of the Boston area, what do you love most about our city?
You ever been the Green Dragon Tavern? It was supposed to be the headquarters of the American Revolution and guys like Sam Adams and Paul Revere met there to discuss the resistance against the British. The actual Green Dragon was torn down in 1854 and the current pub (tucked behind Bell In Hand by all those bars on Union Street) is a few blocks from where the original building was. But, it is still a part of history, of both Boston and the United States. Boston is full of those little types of places. Hell, Harvard is quite a bit older than the U.S.
I love history. I have a degree in it (next to my English degree and Master's in Journalism). I love living in a city where major history is so casually interspersed with the everyday and modern.
Also, the Red Sox. ;)
As a journalist, what is your biggest pet peeve about PR professionals?
Multiple emails. If I don't answer the first time, the pitch may have gotten lost but not bloody likely. I am well on top of my email. If a PR person sends two, three, four or more follow ups, I will actually ban them to my spam folder. This is probably the worst possible outcome for a PR person trying to get my attention because it will mean that all subsequent communication from them will go to my spam. There is a good chance I wasn't interested in the pitch the first time. I don't have time to respond to everything, so my silence is generally my answer.
That being said, I archive just about every single email I get. It is a fairly large archive at this point. If I am looking for something on a particular topic, I search my email for products, points of reference and people to talk to. It's a resource, just like Twitter is a resource or Google+ (yes, I use Google+).
Also, don't ever, ever, ever cold call me if we have not communicated before. I might give you 30 seconds, if you are lucky.
Also, don't send things to me in the mail (actual, physical mail) if I have not asked for them and am expecting them. The PR person from Mophie once sent me a lunch box before CES with one of their battery packs and some energy bars. Clever, I have to say, but really annoyed the hell out of me.
What has been the most fascinating interview you have conducted over the years?
It was actually a series of interviews in a 24-hour span. When I was still covering government tech and doing freelance sports, I talked to former NASA CIO Linda Cureton and former CTO Chris Kemp. The next day I covered both a Washington Capitals game and then a Wizards NBA game that night (one of those rare days when both teams play on the same day at the same arena and the bull gang has to change over from the ice to the parquet). So, within that day I interviewed both Cureton and Kemp as well as Capitals star Alex Ovechkin and San Antonio Spurs power forward Tim Duncan. That was pretty cool.
Of those interviews, Kemp was the most fascinating. This was when tablets were still pretty new and Kemp (who now is the CEO of a cloud company called Nebula) gave me one of my favorite lines ever; "tablets are the gateway to the cloud." That has stuck with me as I have studied the confluence of the cloud and mobile revolutions.
What do you love about your job?
Learning. I feel like I have gotten another whole degree since becoming a tech reporter. I study everything mobile, all day just about everyday. Been doing it for years now. I've gotten to the point where I might be able to cobble together a book or two on subjects like mobile payments and the proliferation of the app. I like to get pretty wonky with my articles sometimes, so I will find and study source code or take a look at new integrated developer environments. Basically, my job allows me to absorb information and that makes me really happy.
Outside of work, what are you passionate about?
I am a pretty big cycler. I have a very nice Jamis racer road bike. Love to get out into the roads in Metro West and do 50 or 60 miles around Lexington and Concord.
After I stopped being a sports reporter, I have always rediscovered the pleasure of being a sports fan. I love baseball. When you are a sports reporter, it becomes a job. Even if your job is to wake up and go watch hockey for a living, there are days (everybody has them) where you just say, "I don't want to go to work today." You lose that exuberance that made you a fan in the first place. It took a couple of years for me to get over that but I have found that I can once again watch the Red Sox game and enjoy it without having to worry about filing a story as soon as the game ends.
What is next for you for the remainder of 2013?
Work, work, work. Absorb more knowledge. Get ready for the mobile product blitz that is the holiday shopping season. Looking forward to seeing exactly how Apple has cobbled together the new aspects of iOS 7 with the iPhone 5S. Also want to see whether the concept of the "smartwatch" becomes a popular product item. My editor-in-chief Owen Thomas is not a fan of the smartwatch, but I think it could be really cool. I want to be like Dick Tracy, damnit, and I don't want to have to tether my smartphone to a watch to be able to do so. A couple scheduled trips to New York and San Francisco (those are the only places I seem to go these days) and then home for Christmas. Trying to take it easy on the travel because my spring travel schedule is brutal (Las Vegas, Barcelona and Austin, Texas).
Other than that, just keep on keeping on.