I like positive customer experiences, but who doesn't? It's nice when a brand or company understands you and your needs. It's refreshing when that same brand or company takes it a step further and reaches out to you—engages you. Simply put—it makes you feel valuable. And with the advent of social media, it's a no-brainer for brands and companies alike to use powerful social networking sites (ie: Facebook, Twitter, etc) to help build brand loyalty, create conversations, or increase transparency and authenticity. There are numerous other important reasons why the integration of social media is beneficial, but as Christine Perkett, CEO and Founder of PerkettPR, wrote back in 2009 (yes—2009, that's just how on the forefront PerkettPR is and continues to be), it's Beating a Dead Social Media Horse.

While some brands are smarter and more savvy than others (@Zappos and @VirginAmerica I'm talking to you), there are still some brands that don't get it. Brands need to go beyond simply having a Facebook and Twitter account. This is obvious. In fact, brands need to go beyond the infamous social media catchphrase "engagement." Talk with me, not at me. Engagement is crucial but once achieved, what's next? Well, social networking has redefined the consumer—and has clearlycreated a new breed of brand advocates. Studies show that at least 40% of a brand's consumers are advocates and

90% of consumers trust recommendations from advocates (Zuberance, 2011). Brands need to start turning their social consumers into their loyal brand advocates. It's one of the most powerful ways a brand can stand out.
This now brings me to my recent consumer experience with Best Buy. Before this experience, I have to admit, my interactions with the retail giant were pleasant. Sure, no brand-consumer relationship can be entirely perfect, but it was nonetheless positive. In fact I considered myself as someone who usually liked and was loyal to shopping at Best Buy (I've bought a washer, dryer, and two televisions there). And after much research, thought, and consideration, my husband and I purchased a wall mount for our television from Best Buy.
Without being too long-winded, a quick recap of the events that followed
We bought the mount, brought it home, and then a couple of days later Geek Squad came to install it.
Upon installation, we were told we had purchased the wrong wall mount (the wall mount we were instructed to buy). We'd have to buy another, more expensive one. Lucky for us, Geek Squad has one on their truck.
During installation we were told we would need an electrician to put the electrical cord through the wall, which was the first we had heard of this throughout the process. Didn't someone at the store tell you, you would need one? Nope.
Even at this point, I felt okay. Things happen. People get confused. It's fine. We'd figure it out.
It wasn't until I lugged the old wall mount back to the store to return it that I ran into some issues. There were some financing and coupon issues that made the return tricky. The customer service associate who was very nice made photo copies of my receipts, credit card, and took down my number saying his manager would call me back once it was all straightened out.
Great. Sounded good to me.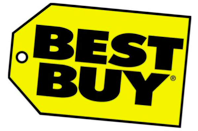 I waited all day. No call. I followed up that night at 8:00 pm. I waited on hold for 15 minutes before I got a "live person" at the store. She transferred me to customer service where the phone rang, and then I was transferred back to the same person. She transferred me again. And then I was on hold. Again. At some point I hung up and called back. Got the same "live person." She transferred me. Again. On hold. This cycle lasted for nearly two hours. I finally hung up and tried calling back. The store was closed.
Now I was frustrated. Not only did I waste cell phone minutes, but I wasted my night trying to follow up to see if the billing situation was taken care of. I wondered when it became okay to ignore customers? I tweeted my frustrations to @BestBuy and got a response from @Coral_BestBuy saying she hoped the store picked up and answered my questions. And then the following day, I got a tweet from the actual store @BestBuyDanvers blaming their phone systems, which I didn't fully believe. Upon receiving this tweet, I called the store and spoke to the person who had tweeted to me from the store. I then had to re-explain the entire situation. He apologized. Said the "live person" I spoke to was new. And that they were understaffed. He said he would call me back in a half an hour with some answers.
In less than half an hour he called me back, said sorry, and put me on the phone with another customer service agent who then sorted out the situation. Issue resolved.
The whole experience left me feeling used and annoyed. A "sorry" just didn't feel good enough. And when I finally did speak to that person from the store the next day, re-explaining the situation, I pointed out to the associate that up until the night before, I appreciated how nice everyone at Best Buy was to me.
Even when I had to return the wrong mount. Even when no one told me about needing to hire an electrician. Even when the sales associate couldn't fully process my return. Even when no one called me back. Even when I waited on hold for almost two hours. Even after all the missing information and empty promises, I did appreciate the kindness of the gentleman who sold me the mount, the Geek Squad technicians, and the customer service associate who tried to do my return.
But to my surprise, the associate told me it didn't matter how nice people were, because these events during this transaction should not have happened.
He was right—they should not have happened. Although I did appreciate Best Buy's quick response to me on Twitter and "engaging" with me, I did tweet back saying I'd have to rethink other retail options for future purchases, to which I got a reply:
It was yet another "sorry" which, I didn't respond to because I was ready to move on.
But a couple hours later @Coral_BestBuy tweeted me—she wasn't about to give up on me as quickly:

I sent her my email. And we'll just see what happens next.
I understand companies, large and small, are going to disappoint their consumers at times, but it's how the company reacts to those failures which ultimately determines which consumers will stay loyal and which consumers will go.
So my fellow social consumers— I want to know about your negative retail experience and how a company successfully handled it?  How did they win you back? What did they do right? Please share your thoughts in the comments below.
UPDATE:
@Coral_BestBuy called to follow up with me. She appreciated my tweets and blog post about my shopping experience. Coral asked me if she could use them to share and educate the Best Buy corporate team about how to handle future transactions and issues that may arise. I, of course, agreed because after all—the purpose of this outreach was to help Best Buy while alerting my fellow social consumers.
She then offered me a $75 Best Buy gift card which is a nice sentiment, considering it will force me to have to enter Best Buy again and make another purchase. Or maybe, just maybe- I will save myself the frustration and gift it to someone else.