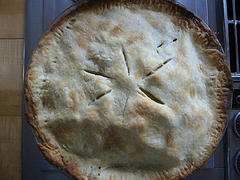 By the numbers: Social media's slice of the marketing pie
Get up to speed on how companies with small, medium and large social marketing budgets are spending their money via these highlights of several recent Hubspot, Nielsen and Altimeter reports compiled by Dan Taylor - in this post on TheNextWeb.com.
4 Ways Video Can Help Your Social Media Marketing Success
This Clickz.com post from Liana Evans provides some practical advice for creating useful video for your business rather than shooting for the that virtually unobtainable "viral" brass ring.
How Southwest Airlines Is Connecting With Customers Via Social Media
Last week's picks featured a look at how JetBlue has been finding success with their social media efforts. This week you can also take a peek at how they're doing it over at Southwest - via this video post over on SocialMediaExaminer.com.
56% Of Content Shared Online Occurs Via Facebook
Not using Facebook as part of your social marketing strategy yet? You might want to reconsider it. Get a quick rundown of some pretty impressive stats when it comes to sharing content online - via this AllFacebook.com post from Jennifer Moire.
Facebook And Twitter: What If The Real World Was Like Social Media?
This week's round of picks wraps up with this very funny video from the English National Opera that shows what things would be like if you applied your online life to the real world. Enjoy!
Photo Credit: Salim Virji