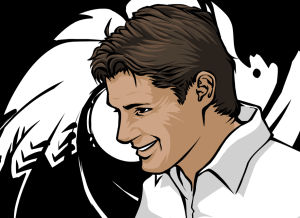 This week's "Effective Executive" interview is with Ric Calvillo, co-founder and CEO of Nanigans. Nanigans is pioneering the next evolution in media buying with its predictive lifetime value platform for performance marketing.
Ric Calvillo is Nanigans' co-founder and CEO. Ric has over 20 years of startup experience, having founded and led three technology companies. Prior to co-founding Nanigans, Ric was Founder & CEO of Incipient, Inc., a venture-backed data storage infrastructure software company.
We asked Ric about his current role and the early days in his career as well as what is next for Nanigans for the remainder of 2013.
Can you explain your technology in simple terms for our audience?
Nanigans is the transformative SaaS platform for performance marketers, focusing on customer predictive lifetime value at scale. Most of our clients right now are in the e-commerce, travel and gaming verticals and use Nanigans across social and mobile.
What is the most exciting part of your role as CEO and Founder at Nanigans?
The most exciting part would be watching the growth of our customers, employees and the overall business. I started Nanigans in 2010 with the simple idea that performance marketing was inherently broken, and just a few short years later we're up over 200 customers, 100+ employees and have offices around the world. Feeding off of the energy and successes of Nanigans employees is also contagious, and that vibrant culture is seemingly always on display walking around any of our offices.
Back in the early days of your career, what did you envision Nanigans to be? Have you met or exceeded your expectations?
I always wanted marketers to buy media based more on data than anything else. We know that consumers want to see a certain amount of offerings from advertisers and engage, especially online. For us, it was helping our customers find those purchase-minded consumers at scale and develop long-term relationships with their best target audiences.
In such a fast-paced tech industry, how do you keep up with the constant changes and developments?
We have an always-on engineering team. There's no "easy solution" or "10 step method" to keeping up with the ever-changing tech industry. We focus on partnerships, planning and execution to ensure we're always meeting goals. Our team meets every day to confirm nuances or updated plans, and we all sit together in an open floor plan to ensure open communication can happen in-person not just via email or phone.
You recently celebrated a huge milestone (1 Billion conversations enabled), how did you celebrate internally and how does this milestone motivate you and your Company to achieve future goals?
It's always nice to highlight "big wins" for the company, so we celebrated the same way we always do, which means to take a step back for a moment and understand the impact and then move on. This industry changes on a dime, and we've seen great companies fail in the past few years so we don't like to spend too much time on "accomplishments" but rather focus on how we can continue to provide value for our customers and innovate within the industry.
What is next for Nanigans for the remainder of 2013?
We're focusing on how to best scale the business. In terms of verticals, we like ecommerce, travel, gaming and a few others while also looking at where to expand geographically. We currently have offices in Boston/NYC/SF/UK, which leaves a lot of opportunity on the table so finding the right combination for growth while continuing to maintain our level of quality and success for our customers is the main priority right now.