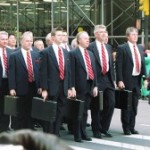 Knowing how to convey tone in your online writing – including blogs, Tweets, Facebook posts, pins, etc. – is to know your business inside and out. SocialMediaToday's Kylie Robertson asks readers "If your business were a person, what would it look like?"- stressing the importance of personality, because that's what your company will be perceived as online: a person. Read more about writing with the right tone in mind in Who Does Your Company Sound Like? Finding Your Tone in Social Media Writing
Social media and blogging has gone from being an activity we started just for  fun and pleasure, to a more serious business. If you need to market and monetize your business, personal brand, website or blog to take advantage of the opportunities, then you need the right tools, resources and advice to guide you. But the explosion of websites, apps, tools and resources online is often confusing. Business2Community contributor Jeff Bullas narrows it down to 39 Awesome Tools and Resources for Blogging and Social Media Marketing.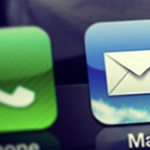 A recent survey of more than 1,000 mobile device users found that for the first time ever, email is the primary reason people are using smartphones. What's more, emails from brands are second only to personal recommendations when it comes to influencing purchasing decisions on mobile devices. What does that mean for marketers? Michael Truby at PRDaily explains Why Email Is A Key Element Of Mobile Marketing and notes a few key factors to keep in mind.
When marketers list the types of content they're producing, many put a check next to the box titled "webinars." These online presentations have been used effectively for many years, and the webinar's popularity has surged with the decline of tradeshows during the recent recession. But Marketing Automation Evangelist Mathew Sweezey points out that Only 16 Percent of B2B Consumers Prefer Live Webinars, and suggests that implementing three essential techniques will help you earn more ROI out of each webinar and increase lead generation significantly. - via ClickZ