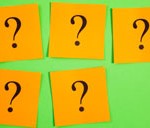 The key to being a good consultant of any kind is to ask the right questions, writes Michael Teitelbaum in a recent post at Marketing Trenches, and provides a list of 5 Questions Marketers Need to Ask Prospective Clients to get to the heart of a prospect's challenges and aspirations - via MarketingProfs.
Visual networks are now changing the rules of engagement and agencies and brands need to find the best ways to measure and understand their customers cultures. Laurent Francois of SocialMediaToday explains How Instagram, Pinterest and Tumblr are Blasting Social Media Monitoring tools because there's a fantastic bias supposing that people express themselves only through words, sentences and syntax.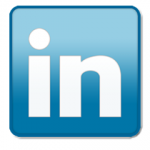 LinkedIn has rapidly become the number one B2B social networking tool with over 175 million users from around the globe. So why would someone in your target audience choose to do business with you in LinkedIn? Online Marketing veteran and ClickZ contributor Jasmine Sandler says it's not as easy as one-two-three, but provides some helpful tips on Creating Solid Business Relationships Through LinkedIn.
First impressions matter! Blog readers generally pay attention to the title and the first two paragraphs of any given post, and then decide whether to read the rest. Lydia Di Francesco gives content marketing tips to bring more attention to your posts in 6 Easy Ways To Write Headlines That Get More Clicks on Business2Community.