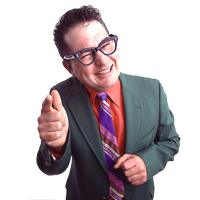 I Will Never Hire a "Social Media Expert," and Neither Should You
Lets start things off with my favorite post of the week. Peter Shankman provides a wake up call for the so called "Social Media Experts" and the companies that have made the poor choice of hiring them in this entertaining post that puts everything in perspective.
Study: Marketers Reporting Social Media ROI of 100, 200, Even 1,000 Percent
Aprimo CMO Lisa Arthur highlights four key findings from MarketingSherpa's 2011 Social Marketing Benchmark Report via this post on Forbes.com.
6 Ways to Boost Return on Twitter
So you've found your groove on Twitter, but are your efforts as effective as they could be? Riverside Marketing Strategies President, Heidi Cohen provides "Six strategies to boost your Twitter return" via this post on Clickz.com.
7 Guidelines To Taking Your Global Brand Local Via Social Media. And Vice Versa
Enjoy some great nuggets of advice on how to make your big company more personable, or how to make your small company look bigger, via this post on MarketingVox.com.
Unfollow, Unfriend, Retweet: AP Stylebook Adds Another 21 Words
Keep your writing in check by getting a quick brush-up on the latest social media-oriented additions to the AP Stylebook via this post from Ann Handley on MPDailyFix.com.