Posted on April 26, 2013 by Johanna Lucia
Filed Under Public Relations, Social Media & Networking | Leave a Comment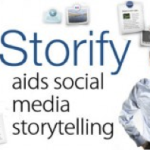 Working in an industry that's constantly evolving, it's imperative in PR to stay on top of the latest technologies, tools, and services. Whether it's a social network (we love LinkedIn for networking and thought leadership opportunities) or a social media management tool (Hootsuite is on the top of our list)—we're always on the look out for new and innovative ways to improve efficiency and enhance our client service. Being open-minded to new ideas, testing out new processes, tools, and services helps PerkettPR remain in the forefront. Did you know in 2008, we were one of the first PR firms to join and find value in Twitter? So, it's no surprise that when I came upon social media curation service, Storify, I was eager to explore this social network that allows users to tell virtual stories using videos, pictures, tweets and more.
In PR, storytelling is pivotal. Every brand has a story. And it is how a brand creates a story for its target audience—one that features compelling content and meticulous thought – that makes it relatable and engaging; however the way we tell the story has evolved from traditional mediums like newspapers to the concise art of 140 characters. Storify extends our "storifying" abilities even more. Being in PR, this network is especially enticing as it gives us the control to creatively tell our clients' stories – on our terms. Whether it's showcasing client coverage, sharing videos, or promoting an upcoming event there are many valuable uses for this tool. Storify makes stories more interesting and authentic—bringing together many voices into one story—allowing a brand to build more trust and credibility with its audience. This network proves to be both interactive and social—giving stories depth and resonance—qualities needed in today's social media savvy age.
In fact, Storify recently launched Storify Business, a premium service that allows companies to spread story content more effectively while building their brand presence. Some of the new specialized features include the ability to make stories private, more accurate analysis of results, real-time updates, CSS styling with custom story display, and enhanced technical support. We're looking forward to seeing how marketers and companies alike embrace this new service.
Do you use Storify? Is it useful? What are some of your favorite stories? What additional features would you like to see to further boost your story? Please share your thoughts in the comments below.
Tags: HootSuite, LinkedIn, pictures, PR, Public Relations, Social Networking, storify, Storytelling, Tweets, video
Posted on April 24, 2013 by Jennifer Hellickson
Filed Under Public Relations | Leave a Comment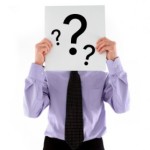 No, seriously! Perhaps you've come here looking for public relations help with your company or a job in the field, or maybe you simply stumbled across our blog (in that case, hello and welcome!). But either way, there's a good chance you may find yourself asking that very question at one point or another.
And you're not alone. There's a reason we have a dedicated Facebook page about the fact that explaining what we do can be tough – even for us folks in the industry!
I can't tell you how many times I've fielded questions from people about "ads" or "articles" at personal gatherings and family functions when the inevitable job topic arises. I don't think I've ever described it the same way twice; the definition may start off the same, but it usually ends up taking different paths each time, based on the audience and the types of questions they're asking.
And rather than give a tactical rundown of a 'typical' days' worth of activities (e.g. writing a press release or pitch, tweeting, calling media contacts, brainstorming during a messaging session, monitoring client and competitor news), it's oftentimes more effective to address the actual purpose of our job – meaning raising awareness, shaping a brand, influencing demand, generating leads, and much, much more.
So, inspired by a recent Forbes article on the topic, we decided to tackle the topic ourselves. See below for a sampling of some of the PerkettPR staff's perspective on wrangling the ever-evolving definition of PR and what it is we're doing here:
"One of my favorite quotes having to do with the definition of PR is from Reader's Digest, attributed to M. Booth and Associates: "If the circus is coming to town and you paint a sign saying 'Circus Coming to the Fairground Saturday,' that is advertising. If you put the sign on the back of an elephant and walk it into town, that is promotion. If the elephant walks through the mayor's flower bed, that is publicity. And if you get the mayor to laugh about it that is public relations.' But even though this definition drives at the heart of PR, what we do encompasses a whole lot more than that!"
"On a daily basis our roles are ever-changing and hard to define – from media relations, crisis communications, social media, copywriting, event coordination, C-level strategy sessions, reputation management, videography, web design, customer service, infographic creation, etc. But the one constant is the overarching common thread between them that stays the same – the value we add by earning people's attention though a thorough understanding of our audience(s), well-crafted stories and good old-fashioned communication skills."
"Public relations is a form of marketing where I utilize my writing and communication skills to make the public understand my company's product or technology. It is my job to spread the word about the product or technology in a positive way to keep customers coming back again and again."
"When I started in this business, I thought of my job as creating awareness. And while I think that's still true, the way we accomplish this has changed dramatically. Now I tend to think of PR as a form of content creation. Whether it's creating news via press releases; visuals such as infographics or video; events like Twitter chats or Google Hangouts; or creating community via engagement across social channels; these efforts and the resulting content combine to create awareness for our clients. Regardless of how we define PR and the role agency plays, there's no doubt we play an important part in our clients' success directly and indirectly."
"Defining PR is no easy feat – especially as its definition is constantly evolving. Good PR, however, is the process of building relationships, creating conversations, influencing the news while shaping a company's brand perception. It's how a company engages, discusses and fosters positive awareness with the right audience at the right time using the right medium. PR is powerful, and Bill Gate's summed it up the best when he said, 'If I was down to my last dollar, I'd spend it on public relations.'"
Got anything to add to our descriptions of the PR function? We'd love to hear your thoughts in the comments below!
Tags: advertising, communications, content creation, Facebook, Forbes, promotion, Public Relations, publicity, Twitter
Posted on April 22, 2013 by Susan Sweenie
Filed Under Community, Events | Leave a Comment
Happy Earth Day 2013! This year, we pulled together a video showcasing our top tips for helping the environment. Have any to share? Please comment below!
Posted on April 16, 2013 by Crystal Monahan
Filed Under Best Practices, Marketing, Social Media & Networking | Leave a Comment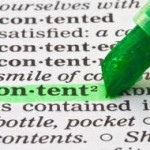 Newsletter creation can be remarkably challenging for even the most prolific writer. After all, your newsletter has some lofty goals: get through spam filters, attract readers' eyes, get opened, get read, get click-thrus, convert to a lead, and if all the stars align – result in a sale. Phew!
Coming up with good content is easier than you might think. Here are some proven tips we've picked up over the years to help you get started:
Put yourself in your reader's shoes – Think about newsletters you like to read and try to mimic that type of content. Is the tone fun and lighthearted; is the content informative and educational? If you enjoy a specific style or type of content, chances are your readers will too.
Don't try to sell anything – Sure, the ultimate goal with any marketing tactic is to increase sales, but a newsletter should first seek to engage your audience. Your goal should be to capture their attention and provide interesting, compelling content that holds their interest over time. This helps to keep your services top of mind when your prospects are ready to buy them.
Lighten up – Business is serious, but dry and dull is not the kind of content you want to provide your readers. Your content can be both informative and entertaining. Hear a funny customer story? Share it. A Ron Burgundy fan? Include a favorite quote when it makes sense.
Recycle existing content – Old content can be new again. Revisit archived blog posts, customer success stories or past campaigns. Even current content on your blog, website, Pinterest page, or other marketing channel can be repurposed as newsletter content.
Create repeatable content – Create a series such as a customer or campaign of the month, or a tips series where you share one piece of advice to a common challenge in each newsletter. This helps keep your readers engaged and looking forward to your next issue.
When thinking about newsletter content, remember that your audience – whether they're prospects you'd like to convert to customers, or existing customers you'd like to retain – they opted in to your newsletter for a reason: they're interested in learning more about your business and what you can do for them. You don't need to attract their attention; you need to keep it. Cater to their interests with relevant content that offers valuable, entertaining, educational information. Keep this in mind as you develop your newsletter and you won't disappoint.
What's your best tip for creating great newsletter content? Please share in the comments.
Tags: business, click-thrus, content, Marketing, newsletters, quote, readers, tips, Writing, writing tips
Posted on April 11, 2013 by Vic Miller
Filed Under Best Practices, Marketing, Public Relations, Social Media & Networking | Leave a Comment
Just as personal computers and the Internet have sparked the writer and publisher in everyone; camera enabled devices and social media are now making videographers and producers of us all. Video has not only become a part of everyone's social life, it's become a necessary skill in the public relations and marketing world.
Shooting and editing video has never been more accessible. Whether you use a laptop, tablet, phone, helmet, or glasses you have a video camera at the ready. With a little luck, you can capture the fun, happy, mundane or big moments in your life with ease. Where do you start when you need to shoot video in a professional capacity? A shaky camera and bad lighting may fly in coach, but a poorly shot video will lose its charm in business class.
Here are some simple tips to consider for your next video shoot:
Use a tripod if/whenever possible.
Position your subject (or yourself) a little to the left or right of center and leave a little headroom at the top of the frame.
For online video, avoid pans (horizontal movement of the camera) and zooms (focusing in or out using the zoom feature on the camera).
Don't shoot your subject in front of a window or with the sun behind them, the best light source comes from behind the camera. If you happen to have a lighting kit - or even a few floor lamps - check out Media College's illustrated guide to Three Point Lighting Technique.
Use the viewfinder on the camera to watch the interview at the same time that you look over the camera and make eye contact with the subject. This puts the subject at ease, gives him/her someone to look at and also makes the interview more natural-sounding.
If your subject will be looking off camera for cues, it will work best if you sit next to the camera and have your subject focus their attention towards you, not the camera, and you provide cues. This also helps put the subject as ease and makes the interview feel more natural overall.
Don't make any sound at all when your subject is talking. Flipping pages, coughing, moving in chair, etc. can all get picked up by the camera's microphone and will surely sound undesirable to viewers.
If your subject stumbles in their response, instruct them to relax, gather their thoughts and respond again. Make sure they do not feel rushed.
If your subject is willing, consider shooting multiple takes. When editing footage, it is always helpful to have multiple takes to choose from. If nothing else this offers your subject the opportunity to run through the process and to feel more at ease in subsequent takes.
Circle back after the shoot for Part 2, where I'll discuss choosing a video editor and provide some helpful editing tips.
Have some helpful tips of your own? Please leave a comment below.
Tags: Camera, digital camera, digital content, digital content production, Google Glass, GoPro, Media College, online video, Social Media & Networking, Three Point Lighting, video, video production, Video Tips
« go back
—
keep looking »