Posted on November 9, 2012 by Vic Miller
Filed Under Persuasive Picks | Leave a Comment
MarketingProfs' Molly Glover Gallatin illustrates how to tie the kind of rich, actionable customer intelligence you can glean from social media into five overarching marketing decisions in Five Marketing Decisions Social Media Should Be Shaping.
The term "content marketing" includes two intimidating words that can be difficult to hear lately, due to the increased amount of content being shared on social networks by just about everyone. Viral Traffic Specialist and Content Creator Amanda Ryan posts 5 Content Marketing Tips That Will Give Your Business a Competitive Edge on Business2Community.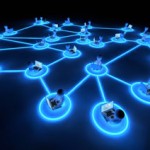 Just because online marketing is a digital medium does not mean it has to be cold and impersonal; rather, as marketing continues its rapid shift online, businesses must learn to personalize their digital assets in order to stay competitive. Strategic Marketing Consultant and SocialMediaToday contributor Chris Horton provides 3 Simple Ways to Connect with Your Target Audience.
An emerging social media trend is creating fresh ways for companies to engage with customers. With the rise of the visual, social web, clever brand ambassadors and marketers are breathing new life into contest marketing. Evan Vogel explains that the visual web is giving digital contests a major shot in the arm in How visuals are reviving digital contest on iMediaConnection.
Amanda Ryan
,
Business2Community
,
Chris Horton
,
content marketing
,
engagement
,
Evan Vogel
,
iMediaConnection
,
MarketingProfs
,
Molly Glover Gallatin
,
Social Behavior
,
Social Media & Marketing
,
SocialMediaToday
Comments