Posted on October 26, 2012 by Vic Miller
Filed Under Persuasive Picks | Leave a Comment
In every industry there's a bellwether that points to future trends. Do you know what it is for digital marketers? And more importantly, are you paying attention? Digital marketing industry insider Shelly Palmer speaks to iMediaConnection about the the changing technology landscape in How to predict the future of digital marketing.
Brand pages aren't necessarily a new feature on LinkedIn, but recently the professional networking site revamped their brand pages in an effort to better connect the business to the customer and job hunters, with several new features reminiscent of what Facebook and Twitter are currently offering. Deborah Sweeney, CEO of MyCorporation explains Why It's Time for Your Business to Get a LinkedIn Brand Page on SocialMediaToday.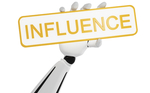 With the rise of social media, word-of-mouth marketing is becoming a more tangible form of consumer influence. And, brands are out there in strong force tapping the digital space for "influencers" of all kinds. It sounds intimidating, but Nick Cifuentes, Global Social Media Director for Ancestry.com, offers some insightful guidance to Understanding Digital Influence and How to Engage - via ClickZ.
One of the reasons many businesses do not create and publish online content to serve their communities is the assumption it has already been done. Business2Community contributor Jeff Korhan writes that this assumption ignores the fact that most problems are chronic and original perspectives are the only way to slowly break them down to develop sustainable solutions, and provides 3 Ways Content Marketing Makes Every Business Better.
Brand pages
,
Business2Community
,
content marketing
,
Deborah Sweeney
,
Digital Influence
,
digital marketing
,
iMediaConnection
,
influencers
,
Jeff Korhan
,
LinkedIn
,
MyCorporation
,
Nick Cifuentes
,
Shelly Palmer
,
SocialMediaToday
Comments