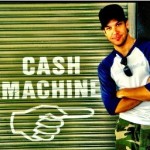 On May 30, Boston hosted a fundraiser concert for The One Fund to support victims of the Boston Marathon bombings. By all accounts, it was a great success with numerous celebrities, most with Boston ties, contributing their time to help raise $1.5M for the fund.
Unfortunately, the event and the meaning behind it was marred by the decision to halt live web streaming of the event at the request of comedian Dane Cook. As he explained on Twitter, he didn't want his new material to hit the airwaves yet and sought to minimize that risk by shutting out millions of online viewers.
It's certainly no surprise that folks in the Boston area have some rather strong opinions about the topic. Some believe he used this charitable event as a promotional opportunity; others believe he was justifiably concerned about protecting his material. Personally, I question the event producers' decision to go along with this, as catering to celebrity demands seems to go against the overall spirit of the event.
Which got me thinking: Why, in this social media-empowered world, would anyone pull a stunt like this and not expect widespread negative backlash?
Perhaps Cook and his management subscribe to the old school mindset that 'any press is good press.' Or perhaps they just didn't think it through. History is overrun with stories of brands and celebrities using tragic events for personal gain. As PR professionals, we've all been in the position where we've had to carefully weigh the potential backlash of a disaster-related story and have advised caution versus the risk of appearing insensitive.
This is precisely why I wanted to weigh in on what Cook could have done differently to avoid – or minimize, at the very least – the damage.
Don't. Just don't. Charity events are neither the time nor the place to be opportunistic. If leaking information is too large of a concern, use other content – or don't participate.
Seek feedback outside your immediate circle/company. Cook's agent or manager has as much stake in his success as he does. Can they truly be impartial? And where, oh where, was his publicist?
Know your audience. Whether you're delivering a presentation at an industry conference, visiting a partner in a foreign country, celebrating a company milestone with employees, or entertaining the Boston Strong community, it is vitally important to understand what your audience is all about. Know what they care about, learn what to avoid, and customize your actions to best fit their needs.
Don't underestimate the power of social media. Yes, social media can be a boon for many, but it also has the potential to be a monster…a living, growing, roiling beast with sharp claws. Don't ignore it, and never underestimate its potential to both help and harm.
Apologize. A heartfelt apology can go a long way. Sam Fiorella at Sensei Marketing shares some excellent examples of well-executed brand apologies and their PR value.
In the end, Cook's actions may have been self-serving, but he did fly across the country to take part in an important fundraiser and I suppose he should get some credit for that.
So what if he locked out a couple million viewers (and satellite radio listeners)? Did he really cause any irreparable harm to The One Fund or to those people in attendance at the event? Probably not. Does that make it okay, though? Hell no!
And as this PR firestorm rages on, I'm willing to bet Cook recognizes his colossal misstep for what it is: a big fat PR don't.