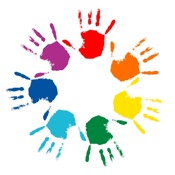 What is Engagement in Social Media?
Angela Hausman explores the definition of "engagement" via this post on SocialMediaToday. Be sure to read through the comment thread for additional definitions and view points from the SMT community.

What does Google+ mean for your social media policy?
Technologist David Reinhardt expands on the potential impact Google+ will have on the way we maintain personal and work relationships and the added complexity this new social platform could add to your organization's social media policy.

How to Turn Customers Into Loyal, Raving Fans
Mike Michalowicz, author of "The Toilet Paper Entrepreneur" expands on the value and importance of under promising and over delivering when it comes to building the ultimate customer base, via this post on WSJ.com.
Is Social Media Experiencing the Search Engine Consolidation?
Fast Company expert blogger, JD Rucker, explores the idea of a future where social platforms begin to consolidate and morph into new sources of online search.
Email Metrics: Open, Click Rates Highest in the Morning
Gain some insight into becoming a better email marketer in this MarketingProfs post that shares key findings and great statistics from a recent MailerMailer report.